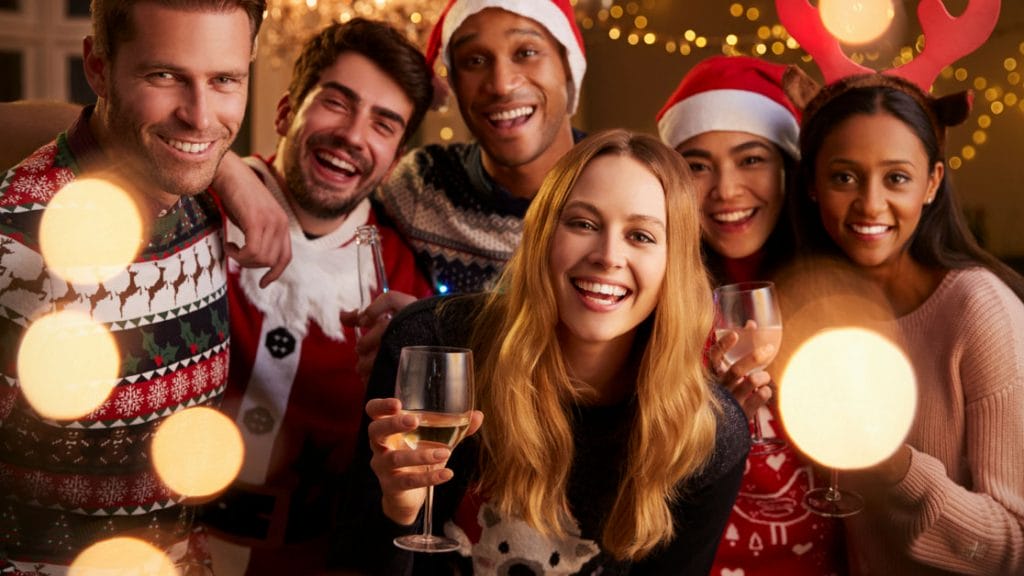 Ho Ho Holy Moley the Christmas Season is upon us already!  Our elves are working so hard in the kitchen cooking up lunches and dinners to our customers!  I want to thank those who have chosen Great Circle to cater to their events! 
If you are like me you like to gather friends and family close to you during this holiday.  My advice to you is "KISS".  "Keep It Simple Stupid" with these 5 easy steps:
Send out a Holiday evite electronically:   They can be sent out via E-Mail or you can share them on Facebook.  Some are free online like https://www.evite.com

or

https://www.smilebox.com.   B

e sure to include all the pertinent info like date, time, place and be sure to ask for an RSVP so you know how many guests are coming.  Chose your evite card carefully as it will set the tone for the party.  

  
Host a "Sample Party":  This year you might consider hosting a "Sample Party",  where you ask some of your guests to bring their favorite appetizer and others their favorite dessert, right from their own personal recipe box.  Everyone seems to have a traditional dish that their family makes for the holidays.  Why not share the love?  To add to the fun, you could leave out blank recipe cards and those who want to can write down their favorite recipe(s) from the evening.   You could also ask your guest to vote on the top app & dessert dish and provide the winners with a special prize.  It could be as simple as a pair of Christmas oven mitts or a Chocolate Santa.
 Holiday Signature Cocktail: 

To continue with the "easy" theme, think about serving your own 

Holiday Signature Cocktail.  You could prepare it the day before and serve it in a big punch bowl or some pretty pitchers.  You could have one pitcher without alcohol for the kiddos and add your favorite spirit to the other.  I find lots of different recipes on Pinterest!   

Decor

:  Decorate to match the theme/atmosphere your trying to create for your party.   Candles go a long way in setting the mood and white lights create an elegant and warm feel.  This, with a few colorful cocktail napkins, is all you might need for decor for a party like this.
Party Favors:  Now he is where you can shine.  Sending your guests home with a little token of your appreciation is key.   I might suggest a recipe box personalized with their name on it and maybe a few treats inside.  I'm pretty sure you can find these at your local Dollar Store and maybe even some things to "BeDazzle" them with.  This will send them home with something they can keep the recipes from your party in.  It's personal and something they can use every Christmas when they are looking for that "something different" to make.  It's a nice way to commemorate the occasion.
Creating meaningful memories doesn't have to drain your energy or your wallet. Save time and money with these easy 5 steps and enjoy the holiday with friends and family!
Sally M